Signs of aging simply aren't localized to the face. You could spend so much time and money to achieve a younger-looking face, but your neck may be the culprit in giving away your age. If you're looking to obtain an overall younger appearance, read on about these products for a more youthful décolletage.
Replenix Neckletage (Dermstore, $88)
This gluten-free neck cream minimizes fine lines and wrinkles on the neck, in addition to improving elasticity of the skin with the help of antioxidants. This cream increases collagen production in the neck to reduce the appearance of loose skin, resulting in a more even texture of the skin.
Shop here: https://www.dermstore.com/product_Neckletage_64139.htm
Nurse Jamie Neck and Decollete Wrap (Dermstore, $28)
This non-adhesive wrap minimizes fine lines on the skin for a younger-looking neck and chest. This wrap intensely hydrates the skin to achieve a youthful appearance. Simply place the wrap on the neck or the chest and leave for 20 minutes. This wrap can be used up to 20 times.
Shop here: https://www.dermstore.com/product_Neck++Decollete+Wrap_74772.htm?gclid=Cj0KCQiAoo7gBRDuARIsANeJKUbJNDjXWQmDeOu52uozjQFi56wg92_K4JaStTTg4qlhv50KJ0Yo3OIaAu86EALw_wcB&scid=scplp74772&sc_intid=74772&utm_source=fro&utm_medium=paid_search&utm_term=skin+care&utm_campaign=504089
NIA24 Sun Damage Repair for Décolletage and Hands (LovelySkin.com, $42).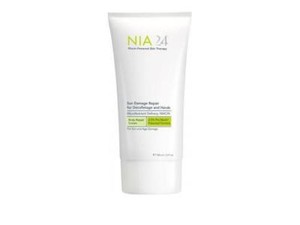 NIA24 Repair for Décolletage and Hands _ LovelySkinJust like the face is subject to sun damage, the neck is too. Combat signs of sun damage on the neck by using this moisturizing cream daily to reduce the appearance of age-revealing sun spots or discoloration. This cream is perfect for improving the appearance of the neck, hands, and even shoulders.
Shop here: https://express.google.com/u/0/product/12832782970258656959_5720858013374783778_6696654?utm_source=google_shopping&utm_medium=tu_prop&utm_content=eid-lsjeuxoeqt,eid-lcjybysgxm&gtim=CJ3s2dKj_J-YrwEQmL2Rx8PllMINGIC9gxQiA1VTRCig18HgBTDO3ZgD&utm_campaign=6696654&gclid=Cj0KCQiAoo7gBRDuARIsANeJKUY_z5OF132ueIQL8KyLFpScn5zW3bMs84VbSc_GlQkWyfZryGcIe9kaAvQdEALw_wcB
Aveeno Positively Ageless Skin Strengthening Body Cream (Walmart, $9.97)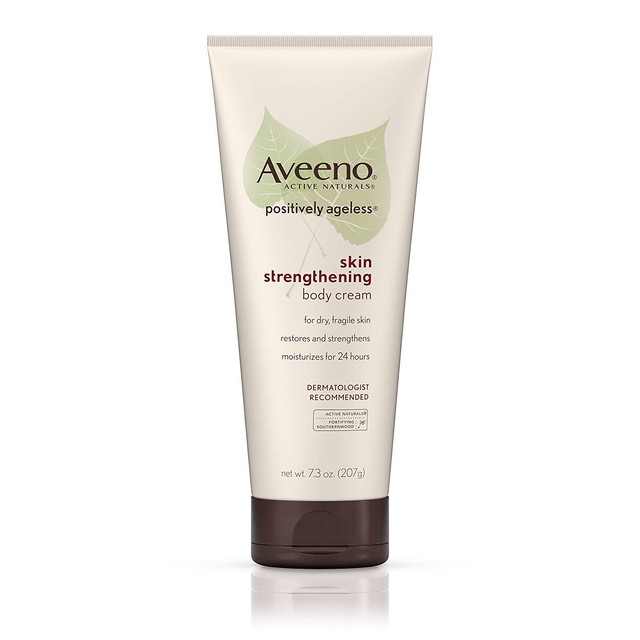 This incredibly affordable, dermatologist-tested body cream provides the skin with moisture for a full 24 hours. This cream strengthens fragile skin for a younger, more even appearance. Formulated with southernwood extract, this cream restores the moisture barrier of the skin.
Shop here: https://www.walmart.com/ip/Aveeno-Positively-Ageless-Skin-Strengthening-Body-Cream-Moisturizes-For-24-Hours-7-3-Oz/20659587?wmlspartner=wlpa&selectedSellerId=0&adid=22222222227015147474&wl0=&wl1=g&wl2=c&wl3=40844127752&wl4=aud-566049426705:pla-78657036032&wl5=9005936&wl6=&wl7=&wl8=&wl9=pla&wl10=8175035&wl11=online&wl12=20659587&wl13=&veh=sem&gclid=Cj0KCQiAoo7gBRDuARIsANeJKUZWzHBVnOkh1cSqx6y3aJA7VZkDUkF8mlWW81NAvkgWfCyXszaNaiYaAu_NEALw_wcB