With the harsh winter air comes drier-than-every skin, and often, redness. Calming the skin can help reduce the appearance of redness or discoloration by evening the skin tone. If you battle with red, discolored skin, check out these top products for a brighter, more even skin tone.
Peter Thomas Roth Camu Camu Power C X 20 Vitamin C Brightening Sleeping Mask (Ulta, $62)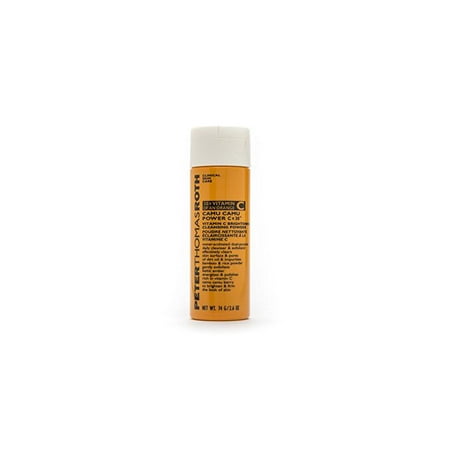 This sleeping mask moisturizes, brightens, and evens the complexion of the skin overnight. Formulated with the superfruit camu camu berry, this mask contains plenty of vitamin c to replenish the skin. Use this mask two to three times a week for glowing skin.
Shop here: https://www.ulta.com/camu-camu-power-c-x-30-vitamin-c-brightening-sleeping-mask?productId=xlsImpprod11271051&irgwc=1&AID=164999&PID=116548&CID=af_164999_116548_&clickId=xszU4DxkYQ5HWLey5WVZg1qIUkgUOWzYE0XSxI0
Dr. Jart+ Cicapair Tiger Grass Cream (Sephora, $48)
Perfect for all skin types, this skin cream calms and soothes red, irritated skin. Made with Centella Asiatica, or tiger grass improves skin damage for stronger, healthier skin. This product does not contain parabens, sulfates, or phthalates, so you can be sure that only the best ingredients are used to soothe your complexion.
Shop here: https://www.sephora.com/product/cicapair-tiger-grass-cream-P411539?skuId=1855691&om_mmc=ppc-GG_1165716914_56760238927_aud-310433652170:pla-418036491742_1855691_257731960019_9005936_c&country_switch=us&lang=en&ds_rl=1261471&gclid=Cj0KCQiAoo7gBRDuARIsANeJKUbMqZcDwiIpyd97bjNr9C336I1F-MAnW6J8PDCMC_Gk03-csjm7zPoaAkjVEALw_wcB&gclsrc=aw.ds
Garnier Skin Active Clearly Brighter Dark Spot Corrector (Walmart, $8.18)
This super affordable dark spot treatment lightens the appearance of dark spots on the skin for an overall more even complexion. The oil-free formula works to reduce the appearance of years of sun damage for brighter skin. Simply apply a dime-sized amount of the treatment to the face and neck twice a day for healthier, evenly-toned skin.
Shop here: https://www.walmart.com/ip/Garnier-Skin-Active-Clearly-Brighter-Dark-Spot-Corrector-1-0-fl-oz-Box/48037265?athcpid=48037265&athpgid=athenaItemPage&athcgid=null&athznid=PWVUB&athieid=v0&athstid=CS020&athguid=0b91bd3b-384-167719d0b6c95c&athena=true
Clinique Redness Solution Redness Regimen (Macy's, $52.50)
This oil-free, three-step skin regimen is ideal for those facing chronic skin redness and is even suitable for those with rosacea. This set contains a soothing cleanser, daily relief cream, and daily protective base with SPF 15. This set is even allergy-tested and completely fragrance-free, making it perfect for sensitive skin.
Shop here: https://www.macys.com/shop/product/clinique-redness-solution-redness-regimen?ID=307536&pla_country=US&CAGPSPN=pla&CAWELAID=120156340000418688&CAAGID=13678274786&CATCI=aud-323276879994:pla-557642928871&cm_mmc=Google_Beauty_PLA-_-G_PLA_Beauty_-_Clinique_Clinique-_-79841962226-_-pg1050955891_c_kclickid_5766d9fb-8258-4973-bee7-5f65f921f951_KID_EMPTY_235353506_13678274786_79841962226_aud-323276879994:pla-557642928871_20714322625USA__c_KID_&trackingid=450×1050955891&lsft=cm_mmc:Google_Beauty_PLA-_-G_PLA_Beauty%20-%20Clinique_Clinique-_-79841962226-_-pg1050955891_c_kclickid_5766d9fb-8258-4973-bee7-5f65f921f951_KID_774_235353506_13678274786_79841962226_aud-323276879994:pla-557642928871_20714322625USA_{feetitemid}_c_KID_,trackingid:450×1050955891&catargetid=120156340030453409&cadevice=c&gclid=Cj0KCQiAoo7gBRDuARIsANeJKUbvhIPySYX2udI_zgpqo39yIADyuHrrDY6gGNaSEMDZNB_wPKE2qmcaAnkuEALw_wcB