Unfortunately, so many cosmetics are full of harmful ingredients like parabens, phthalates, sodium lauryl sulfates, and in some cases, even formaldehyde. Finding natural products void of dangerous chemicals can be quite tachallenge—especially on a budget. Luckily, drugstores are beginning to offer a variety of natural skin, hair, and makeup products to keep your skin and hair healthy and looking their best. Here are some of the top-rated cosmetic products available at drugstores, perfect for any beauty aficionado on a budget.
Palmers Coconut Oil Moisturizing Lotion (Target, $4.39)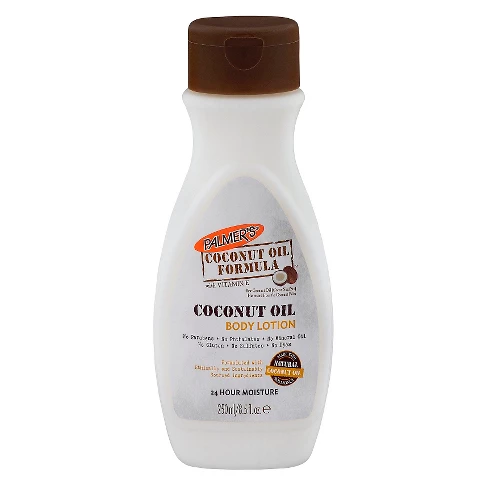 This five star, all-natural body moisturizer contains no parabens, phthalates, gluten, mineral oil, sulfates, or dye, so you never have to worry about harmful ingredients on the skin. Formulated with coconut oil, this body lotion provides intense, 24-hour hydration, and is ideal for mature, normal to dry skin types. This product contains ethically and sustainably sourced ingredients and is cruelty-free and gluten-free.
Shop here:                                                                                                                                                                                                                                                                               
Burt's Bees 100% Natural Moisturizing Lip Shimmer (Rite Aid, $5.29)
Perfect for beauty lovers that want a subtle hint of color on their lips, this lip shimmer naturally hydrates and softens the lips. Formulated with a unique blend of shea butter, beeswax, and fruit oils rich in antioxidants, this lip shimmer keeps the lips healthy and is the perfect touch to any casual beauty look. This product comes in beautiful 14 shades, including peony, guava, cocoa, and caramel.
Shop here: https://www.riteaid.com/shop/burts-bees-lip-shimmer-peony-0-09-oz-2-6-g-8011034
Physicians Formula Organic Wear Pressed Powder (Walgreens, $13.99)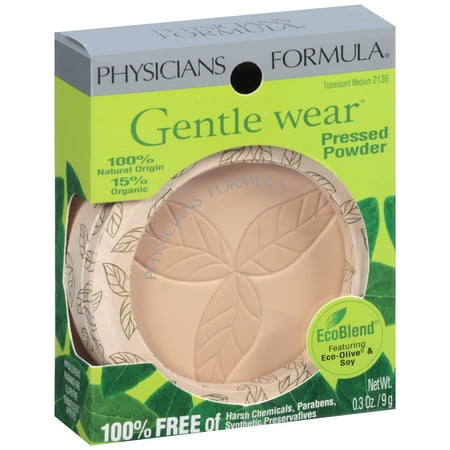 This certifiably organic pressed powder is a natural beauty queen's dream: 100% free of harsh chemicals, synthetic preservatives, parabens, GMO's, and synthetic colors and fragrances. This product naturally evens the skin tone and shields the skin from environmental aggressors. This compact even comes with a mirror and goat hair brush.
Shop here: https://www.walgreens.com/store/c/physicians-formula-organic-wear-pressed-powder-makeup/ID=prod6353905-product
Andalou Naturals Goji Peptide Perfecting Cream (Walmart, $17.92)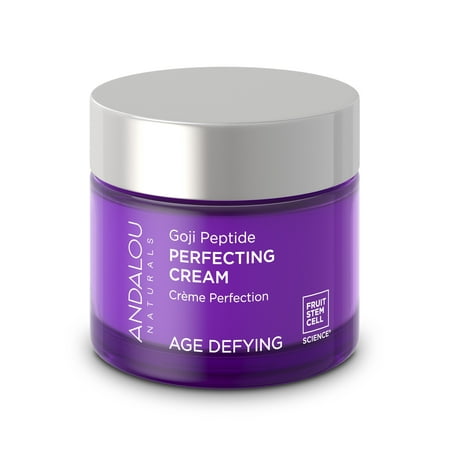 Although a bit on the pricier side of drugstore cosmetics, this age-defying skin cream is worth every penny. Great for dry to very dry skin types, this cream boosts collagen production in the skin, using natural ingredients like Aloe Barbadensis Leaf Juice and fruit stem cell technology to eliminate fine lines and wrinkles. This product is certified organic and contains fair trade ingredients.
Shop here: https://www.walmart.com/ip/Andalou-Naturals-Goji-Peptide-Perfecting-Cream-1-7-Oz/26971383
Physicians Formula Organic Wear 100% Natural Origin BB Beauty Balm Cream (Kmart, $14.99)
This 100% natural, dermatologist-approved bb cream hydrates and provides coverage to the skin, using 70% organic ingredients. This bb cream has an spf of 20, and leaves a light, refreshing coconut scent on the skin.
Shop here: https://www.kmart.com/physicians-formula-organic-wear-100-natural-origin-bb/p-015VA90288912P?sellerId=KMART&prdNo=1&blockNo=1&blockType=G1